Your Experience


Our customers tell us:


What a pleasure it was to work with you on our event! Your rare combination of creativity and competence is inspiring! You always help us to "step out of the box" and stay focused simultaneously.
Andrea Zigman, Senior Attorney, Legal Aid Society of Greater Cincinnati

I was a bit skeptical at first of our "team retreat" cause I've worked with lots of consultants. What most amazed me most was that you did the assessment, and then actually designed the work around what you found in the assessment. You didn't just do what you wanted but really used our input and realities to guide our work.
Debbie McNeil, Training Manager, GE Capital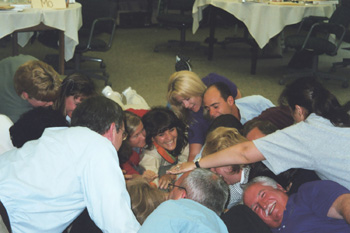 You have demonstrated a commitment to facilitating our organizational improvement process that allows our people to connect with you as a person, but also be challenged by you professionally toward examining all sides of an issue before "doing what is best for kids". For this reason, it is my opinion that you possess a very unique set of professional skills.

Dr. Vince Roessner, Superintendent, Warren County Career Center
It was wonderful to meet you in person, and I need to tell you that everyone is beaming after attending your training! I have had numerous participants tell me that they took away many great ideas…they thoroughly enjoyed the whole day. Here's a clip of what my manager had to say: "All who attended thoroughly enjoyed the day and Mike was fantastic! Many managers have asked if he can come back!" Thank you so much for putting on such a genuine, enthusiastic seminar.
Linda Quebec, Training Director, Digital Federal Credit Union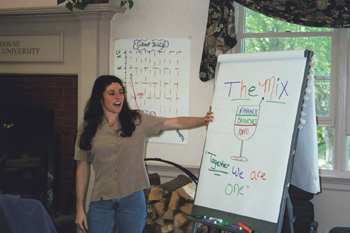 Just a note to let you know how pleased we are to have had the opportunity to work with you. Our experience with you was not only instructive and productive, but fun! In particular, the fact that you listened first and designed a very customized, focused program to specifically meet our challenges is your hallmark of good consulting. The combination of classroom instruction followed by a physical "experiential" learning experience was energetic and engaging, and in my view a highly effective means of getting a message through and building a stronger, more effective management team…
John M. Bruck, P.E., President, BHE Environmental, Inc.